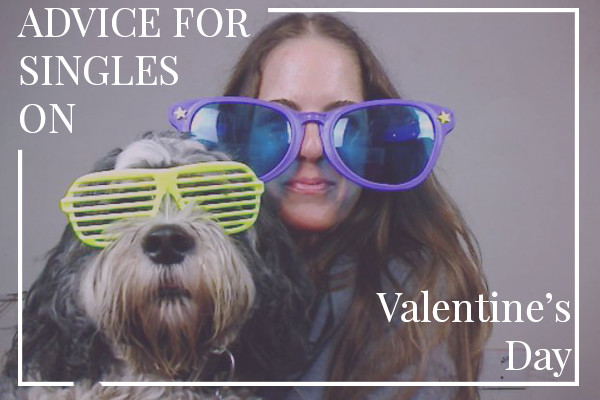 If you're single when Valentine's Day rolls around you may be filled with dread or indifference. If you're single and don't want to be, it can be a painful reminder that you don't have someone to dote on and do romantic things with. But what if Valentine's Day went from being a day designated to celebrate your relationship status, to a day designated to celebrate all the forms of love that exist in your life?
I happen to be of the notion that your current relationship status has no bearing on the amount of love you can give or receive — on February 14th, or any other day. But holidays are fun dammit! So why not get into the holiday spirit by choosing to celebrate all the love and lusciousness in your life right now?
Here are five ways to celebrate Valentine's Day that having nothing to do with being coupled and have everything to do with being loved.
#1 TREAT YOURSELF TO SOMETHING NICE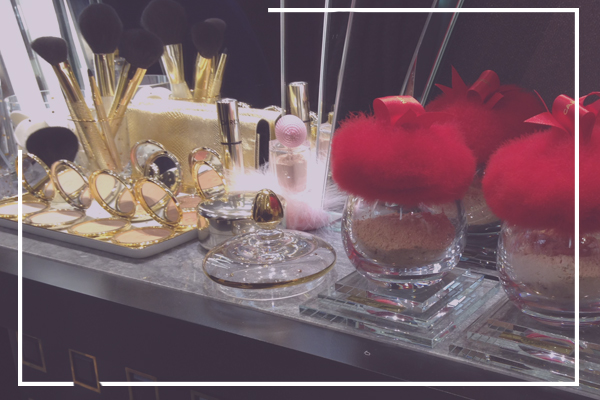 I have a confession.  I love treating myself to beautiful makeup and custom fragrances even when there's no special occasion involved. I think chocolates and massages are also wonderful indulgences; but if you were going to give yourself a special treat this Valentine's Day, what would make you feel good and enhance the quality your life? Maybe hiring a personal stylist to come over and redo your wardrobe, or hiring someone from taskrabbit.com to help you organize your office or kitchen would be the gift that keeps on giving. Or how about springing for a cleaning service to make your place sparkle while you're out enjoying a 50-minute Swedish massage and Salt and Sugar scrub? (Remember, if gift giving is your love language, thoughtful trumps expensive every time.)

#2 SURPRISE YOUR BEST FRIEND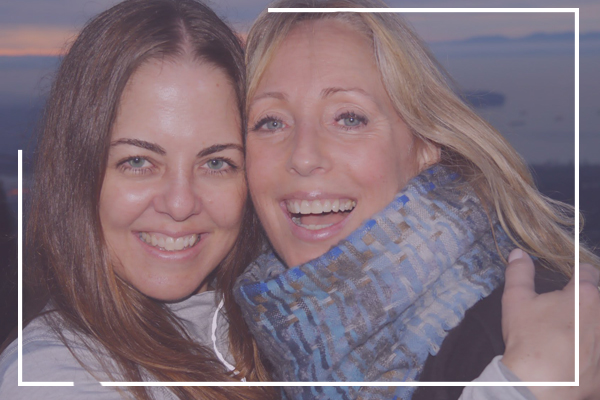 How about surprising your best friend with a delivery of her favorite flowers along with a thoughtful note to let her know how much you cherish your friendship? Our girlfriends add so much value to our lives, but we often take those closest to us for granted. Take the time to consciously and explicitly share how much you love and appreciate your best friend. If funds are tight, make a hand-written note that expresses your gratitude and drop it in her mailbox or slip it under her front door. She'll be glad you did.
#3 MEET THE PARENTS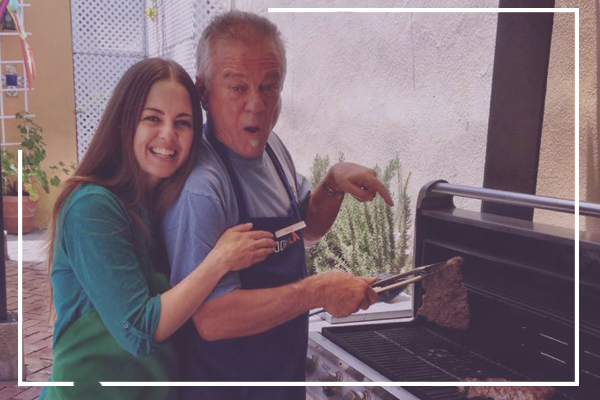 Okay, that was a little joke. You won't be meeting your beloved's parents before you meet him, but how about connecting with your own parental units this Valentine's Day? (Yes, I just dated myself). Connecting with mom and dad may be the least sexy thing to do, but when you think about it, if they didn't enjoy sexy time with each other all those years ago, you wouldn't be here. So honor the folks that made your existence possible by taking them out for a meal, or a cup of coffee. In person meetings trump FaceTime calls and FaceTime calls trump text messages. If your parents have passed on, or if your relationship with them is complicated, reach out to someone who has served you in a parental/mentoring role and who took an interest in your wellbeing and development. The love and guidance we receive from these important people is well worth recognizing every day of the year.
#4 CELEBRATE YOUR TRIBE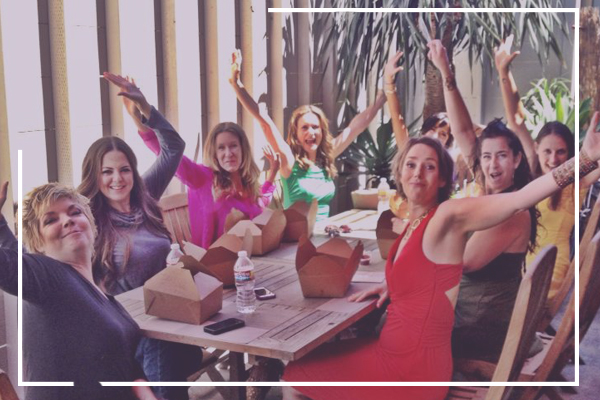 You know all those adorable Pinterest ideas you saved about fun party favors, menus and fancy cocktails? Invite four or five of your best girlfriends over for a night or day of celebrating your tribe. Liven up the house with Valentine's themed décor, or keep it simple with some peony and rose bouquets and ask everyone to bring their favorite dish to share. If you prefer to take the party out of doors, let it be about having a fun time with the girls and not whether or not there will be any cute, single guys around.
#5 DON'T FORGET YOUR FUR BABIES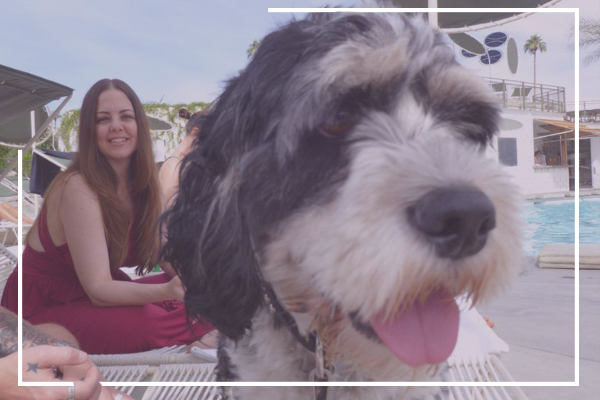 Being the proud mama of my fur baby Bob for 5 years, I can't leave our cherished animal companions out of the love fest. Many of us experienced unconditional love for the first time through our pets. So let's celebrate them with an extra long walk, a yummy treat, or a long snuggle session.  Bob loves going to the groomers and I love the little kerchiefs they adorn him with after a shampoo and smart blow dry. If you don't have a pet but feel a special affinity for animals, visit your local animal shelter and spend 30 minutes giving love and attention to a lost or abandoned animal.
Chances are the love and care you give to them will be given doubly back to you.