Katherine Woodward Thomas, Best-selling author of Calling in "The One"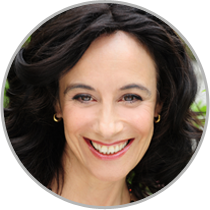 Cami has been a Core Leader of my Calling in "The One," Conscious Uncoupling and Feminine Power coaching teams for over eight years now. As my former Program Director, she has consistently shown up with exceptional leadership skills and dedication to the clients we serve, earning my deep respect and trust. Her wise, loving and grounded presence has served as a profound container of transformation for the thousands of people who have gone through our programs and I have heard nothing but praise from those clients who have worked with her privately. If you have the opportunity to work with her one on one, don't hesitate!

---
Arielle Ford, Author/Speaker/Expert, Best-selling author of The Soulmate Secret and Wabi Sabi Love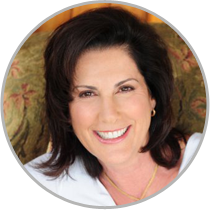 I have Cami on my core coaching team to care for my students when leading a course. As a coach, Cami is a skillful and insightful facilitator of transformation. She creates a sacred container for people to deepen into their own transformative process. Her guidance encourages people to show up authentically, to be accountable and to live inside of possibility. I highly recommend Cami to anyone who is seeking a stellar coach.

---
Lauren Frances, Love & Relationships Expert and Author of Dating, Mating & Manhandling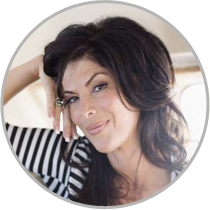 Many years ago, Cami came to me as a dedicated Romantic Researcher.  As her Coach, I supported her to clarify her vision for love and to take a deep dive with a romantic reboot. Since then, I have witnessed Cami continuing to be an ambassador for love and going on to become a Coach herself. She has cultivated her own luscious, love-filled life and she's dedicated to helping you do the same.
---
Christina Dunbar, ArtistPreneur. Truth-Freaker. Master Mentor for Women Leaders ready to be visible + fully self-expressed in life + biz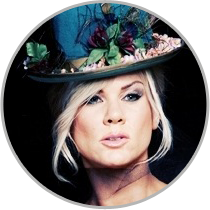 Vulnerable.
Wild.
Deep.
Gorgeous.
Open.
Free.
These are the words that come up when I think of Cami.
I have the honor of putting women leaders on stage. For one of my shows, I had specifically asked Cami to open because I knew she would bring it. I watched her take the stage and capture the audience with her truth. She took a full-on stand for wild freedom, self-expression, and shared with such vulnerability and beauty that you could hear a pin drop. Being in close connection with Cami, I have seen that she walks her talk. She is fiercely committed to owning all of herself as a woman, and this energy is what allows her to hold that space for others. It's what makes her the real deal. She is a pure spirit living her wild freedom out loud. If you have the chance to connect with her, allow her to hold your heart and lead you into greatness.

---
Christina Morassi, Speaker/Expert/Your Ecstatic Brand Mentor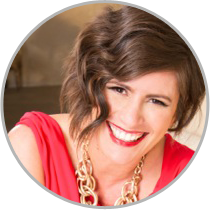 I was blessed to have the good fortune of mentoring Cami in 2 of my programs…  And I was always inspired how she took such a powerful stance for the Feminine and her Authentic Voice.  And I love how beautifully Cami is bringing together her rich and varied background as a performer + her incredible studies of Feminine Power…to offer such transformative coaching to her clients!  I know many women's lives will be profoundly changed from working with this amazing woman…  Don't hesitate for even a moment to say YES!
---
Private Coaching:
Calling in "The One"
---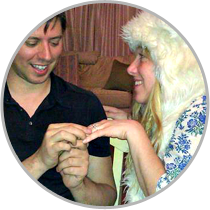 We're engaged! Less than 5 months from our last Calling in "The One" session…  I hope you've met more good clients because I do not stop talking about you and sending wonderful confused women looking for love your way. Thank you Cami!!! Xoxo
—Joy Gorman, Los Angeles, CA
---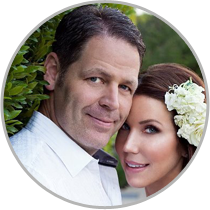 Within weeks after my coaching with Cami, I met a man who became the love of my life and husband.
Because of our work together I now share a profound love and partnership with this amazing man. With Cami's guidance, I deepened my capacity for love and partnership, and now, everything is possible.  I am open and available to deep, intimate, passionate connection with my Beloved, and have a meaningful, rich life full of love.
—TD, Dallas, TX
---
After coaching with you in the Calling in "The One" work, I finally have found my soulmate and am getting married!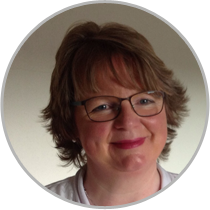 I have had the most wonderful journey when it comes to getting clear, evolving, growing, becoming wiser and most of all learning to love myself.
Cami, I would like to thank you for your open heart each call, full of compassion and understanding. You have had such a great way of comforting me when things seem to take over. You knew how to lead me and each time we spoke, you always helped me to discover a new part of myself. I always felt being on a call with you was a safe place to land. You are doing wonderful work, thank you. Much love and appreciation.
—Sindy Rogers, Switzerland
---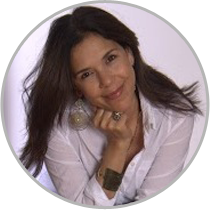 You were so amazing, lovely and articulate on the coaching call. Thank you!
-Alicia Hankes, Los Angeles, CA
---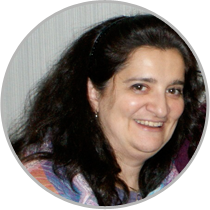 I wanted to let you know your reflections and advice were really helpful, especially the part about boundaries and role-playing situations where one was previously treated poorly, and how to respond differently. I just wanted to thank you and let you know it made a difference in how I showed up today.
-Anna Amato, New York, NY
---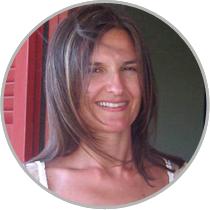 Having that session with you was quite powerful. It put me back in touch with my heart and what I really want for a partnership that I have been putting on the back burner."
–Karen C. / London, England
---
Conscious Uncoupling
---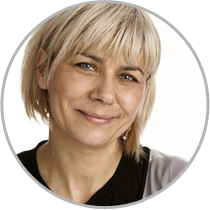 Early this year I found myself separating with my husband of seventeen years.  Even though things between us did not work for a while and we have been growing apart, it still came as a huge shock that left me barely being able to breathe.
Cami helped me go through this time empowered rather than coming from my usual victim self. She helped me see what was hidden from my view and make clear choices in this very confusing time in my life. Thank you Cami, for holding my hand and for your courage while going with me to the darkest corners of my soul. I could not have done it alone.  Thank you for listening so deeply and with so much love and no judgement to my horrific stories and for relentlessly bringing me back to empowerment and clear vision. I am now empowered and rebuilding my life with a smile on my face. I doubt that it would have been possible without your guidance.
—Asia Geiger Lecureuil, New York,NY
---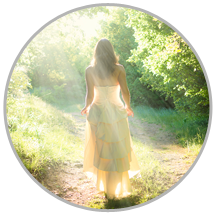 "
Thank you so much, Cami. The session was really helpful and you helped me to shift something deeper in me. Tears came out and I feel lighter. I will repeat the mantra we made and try the strategy to create new ways of dealing with people. This is more than I expected. Thank you so much. You are a really good coach."
—Mami, United Kingdom
---
Cami Elen coached me through the Conscious Uncoupling process with so much compassion and care and without judgment. Making the decision to end my 4-1/2 year relationship was difficult but, with Cami's help and guidance, it wasn't long before I knew in my heart that it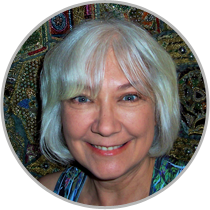 was for the best. She helped me go back and see what it was within me that really led me to settle for relationships that were not in service to my highest good. Doing this soul excavation would've been incredibly painful and difficult had it not been for Cami's warmth, tenderness and understanding. She was tough when she needed to be, but I never could've done the healing I needed to do without her support. Everything has changed. I no longer undervalue what it is I have to bring to the world. I will be eternally grateful to her. I just wish I'd done this process with her 30 years ago!
—Bella C., Seattle, WA
---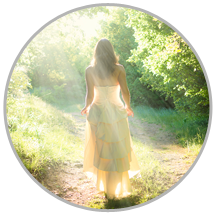 I have made major shifts in the way I am approaching challenging family relationships and have noticed old stories and decades old patterns have simply dissipated. Life is going super well overall because I'm magnetic and living in my power. I have been practicing healthier behavior that matches and mirrors self-love. Most significantly this is all organic and easy.  No forcing.  Just being. Thank You. In my private coaching with Cami Elen, she helped fine tune me for all these shifts and I know she'd be great to help facilitate so much more.
—D.J., Ontario, Canada
---
Feminine Power
---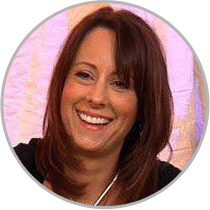 I admire how much you have accomplished with your music and coaching. You are a super role model for the Feminine Power work and what is possible when you move forward with a positive attitude, tools and support.
—Spring Lovelle, New York, NY
---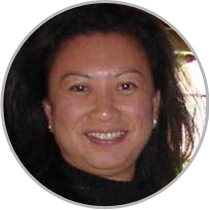 Just wanted to let you know that tonight's call was one of the most powerful I've ever experienced.   The reflections, inquiries and coaching you provided revealed more to me – it was as if a beautiful jewel was turned up to the light in a slightly different way, revealing a beautiful new facet not seen before.  I really see that you are committed to the empowerment of your clients and I appreciate your forthright modeling of the work. Thank you, thank you, thank you!
—Therese Factora, Los Angeles, CA
---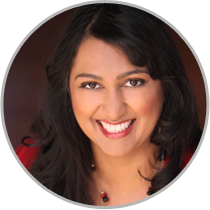 When I started to work with Cami, I was stuck inside myself in a deeply painful place.  Cami helped me to find my way out of this dark, stuck, fear-filled place away from shame and blame and to center in my true power, restoring my faith in myself, life and others.  Thank you, Cami! 
—Leela Somaya, New York, NY
---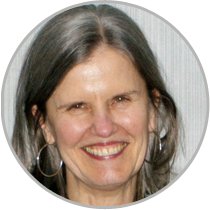 Every time I see you, I feel so inspired by your grace, ease, generosity and beauty. I yearn to work as hard as you have to make the transformation into the beautiful and generative woman you are. I have heard you share about your diligence in working with the exercises and in developing the skills and capacities needed for your full blossoming. I am tremendously encouraged by your consistent and continuous effort to transform yourself.  In doing so you have become a model for me and all of us all in our sisterhood and beyond.
—Patricia Wisne, Los Angeles, CA
---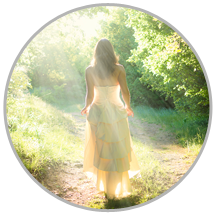 Cami, when I think of you, it is with such gratefulness…You provide a model of "feminine power"…I so appreciate you. It's so wonderful and inspiring to get your perspective on the coaching calls.  It really is helping me with integration.  I am also so inspired by how you live and embody this work! I am such a beginner and it gives me hope to hear your path of integration.  I find so much of what you say to be of great benefit for my process and it is wonderful to hear your perspective, experience and voice. 
—Y.S.,  Switzerland