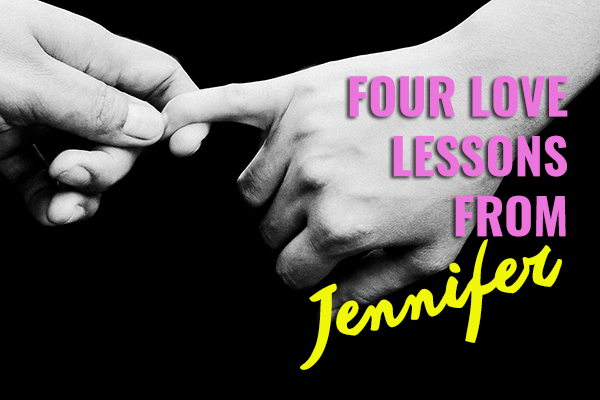 The recent Brad Pitt Jennifer Aniston reunion at the SAG awards captivated the internet and inspired a hundred viral memes predicting that the two formerly-married stars will get back together. While admittedly I got a chuckle out of the hubbub, it also made me wonder, why are we so obsessed with this?
In case you missed it, backstage at the January 19th Screen Actors Guild Awards, actress Jennifer Aniston (of Friends fame), and her ex-husband movie star Brad Pitt had a brief greeting after each won a major award. Their genuine joy, warm embrace, and… that lingering "wrist hold" by Mr. Pitt broke the internet, with many bloggers swooning over the "fireworks."

Why does this idea of lost love re-found obsess us so? It's because underneath it all, it represents our hope for the enduring power of love.
The idea of the "one that got away" is seductive, but rarely does it stack up to reality.In Brad and Jen's case, the reality is their union ended when he chose to end their marriage and start a family with someone else. Ouch. But Jen eventually remarried as well, and has since divorced. Now that they are both single, the internet is rooting for them to have a happy ending.
Personally, what I love about this viral moment is the light it sheds on who Jennifer Aniston choose to be after her marriage ended. I'd like to share four Love Lessons she embodies that can inspire all women, and especially those who are currently single.
Lesson No 1: Romantic heartbreak is a trauma and healing comes in stages.
Before we dish about how fabulous Jen looked that night (wow that dress!), it's helpful to remember that getting to where she is now was surely a journey. A broken heart is a trauma that takes time to heal. And healing comes in stages. At first, our emotions run high and it feels like we will never get over the sense of disappointment or betrayal. During this early stage, it is important to tend to our hearts, and give ourselves the time we need to process our grief.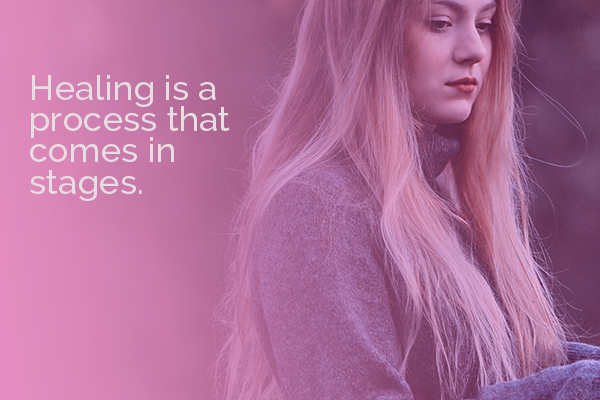 Things like good nutrition, walks in nature, hot baths, and spending time with friends, helps the body and mind settle inner emotional turbulence. Patience and resisting the urge to isolate will help get us through though those initial bumpy months of separation anxiety.
Although the tabloids are forever painting Jen as the "woman wronged" it's clear she chose not to adopt that as her identity. Instead, she took the time she needed to tend to her heart — and her health — as she processed her grief.
Lesson No. 2 You are the architect of your Happily Ever After and your beloved is invited to the party.
The second lesson that Jen embodied in the years before — and after — her marriage to Brad is being the architect of her life. We also are responsible for generating our lives, including our Happily Ever After. Of course, finding a great love is high on the list for many of us, but creating a meaningful existence before we meet the one is incredibly important (and magnetic), because we are less likely to self-abandon, or outsource our happiness to something (or someone) outside ourselves.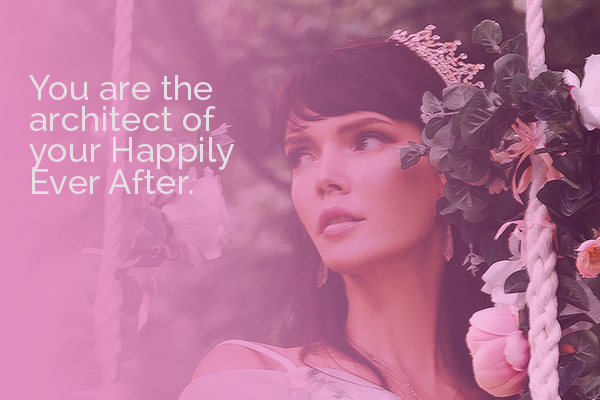 What I find magnetic about Jennifer Aniston is that she is a mature, 50-year-old woman who is walking through the world with dignity and grace; better, stronger and grounded in the truth of her value. At one moment during a time after their breakup, Jen was quoted as saying Brad "lacks a sensitivity chip" when he had chosen to appear on a magazine cover with Angelina Jolie and a family of fake model children all dressed circa 1950s, like the perfect suburban family, in what seemed like minutes after divorcing Jen. But now, by all accounts she and her ex are friends, and she has been able to release resentments about the past. (No wonder Brad was exclaiming "wow!" as he watched her acceptance speech backstage from the teleprompter.)
Let's face it, there is nothing more magnetic, radiant or compelling than a woman who loves, honors, and respects herself. A woman who realizes that no person, circumstance, or relationship status defines her, it only adds to the happiness she has already chosen for herself.
Lesson No 3. Resilience is measured by living FULL OUT, not merely surviving.
In the face of any life setback, there is a natural period of drawing in. And the truth is, surviving a difficult experience is a super-power all in itself. Resilience, however, is something different than surviving. It's the ability to bounce back from a constricted, post traumatic state, and begin to move from fixity back into the flow of life. It's one of the last stages of the healing spectrum where you are able to act from conscious awareness, and not merely a reflexive action that is the result of the trauma.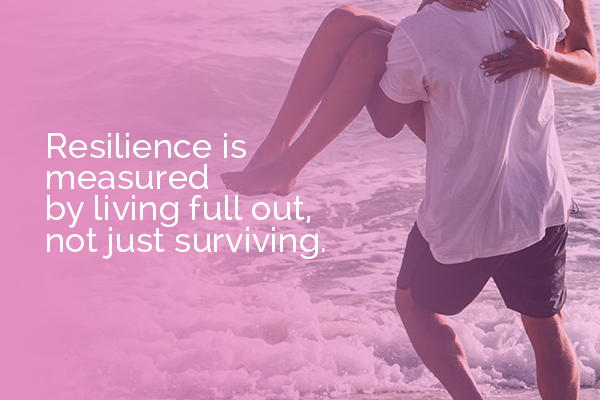 If you look at what happened with Jen A.B. ("After Brad"), you see a woman who choose to create her own Happily Even After that included fulfilling work, meaningful friendships, and a new home furnished specifically to her liking. In time she even enjoyed a few fun flings with some of the world's most hunky men (hello Gerard Butler!) before getting married in 2015 to actor Justin Theroux. The point here is whenever she was at that choice point to hold on to resentment or release it in order to free herself, she chose release. May we all have the courage to do the same in order to thrive, walking through the world as women with grace, intelligence and radiance.
Lesson No 4: Being single can be the best time of your life, so take advantage of it.
I think it's safe to say Jennifer is a big girl who knows how to capitalize of the single life (hello John Mayer! hello Owen Wilson!). It might sound corny to say, but it's true: just as there are perks to being coupled, there are also perks to be single. The time between relationships should not be viewed as some kind of holding pattern, while you wait to meet "The One." It is a time where you get to focus on YOU and what you want out of life. You have the space to get crystal clear on the type (and form) of relationship you desire and the qualities you wish to have in your future mate. Book a girls trip to Cabo, learn how to Tango, take up boxing and feel the power of your inner badass. If you have children, it can be a time to nurture and strengthen your little ones before inviting someone new into the family unit…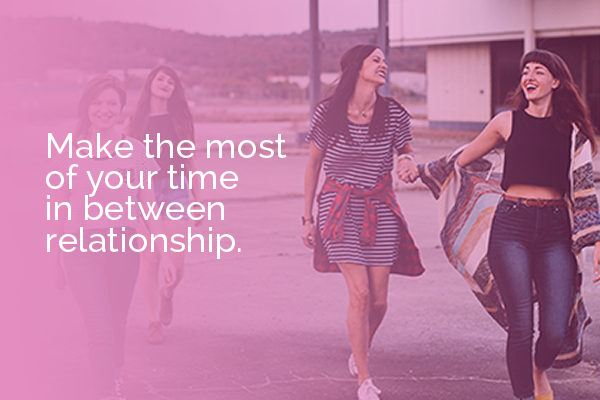 I recently came across a fun, short clip of Oprah Winfrey making the case for why the period of flying solo is truly a gift for anyone who wishes eventually to re-partner. Watch the video below and let Oprah inspire (and entertain!) you as she explains how to get your groove back after a breakup. 🙂
It's natural (maybe even a little hilarious) that the Internet went bonkers over Brad and Jen's Viral moment. And hey who knows? Maybe a reunion is in the works. Or maybe Jen has "been there and done that" even if she wishes her ex well. Whatever she is up to next, she's a great role model for how navigate love and life with dignity, grace, power and beauty. And no matter what your experience in love has been, you too can choose to be a yes to life, a yes to love, and a yes to YOU.
---

A SPECIAL INVITATION:
Sunday, February 9, 2020 | 10 AM PST
This month's blog got me thinking about my own love trajectory. Last year while finishing grad school and working towards licensure as Marriage and Family Therapist, I went through a big breakup of my own with a longterm love. Believe me when I say, going through the stages of healing and grief are the same for us all (even for a Love Coach!) I knew I needed to take some time to heal, and recalibrate.
With the start of 2020, a new year and a new DECADE, I began to feel inspired and excited to jump back into the dating game. (Something tells me that you might be feeling the same way too?)
So I decided to create a FREE, woman's only coaching circle focused on dating and creating new possibilities in love! I think my newly single status would be a great opportunity to share my journey with you, inspire you and coach you on your love journey as well…
CREATE DON'T WAIT
If you are interested in creating new possibilities in your love life, then sign up for my free monthly coffee hang where we will inspire, encourage and support each other on our individual love journeys.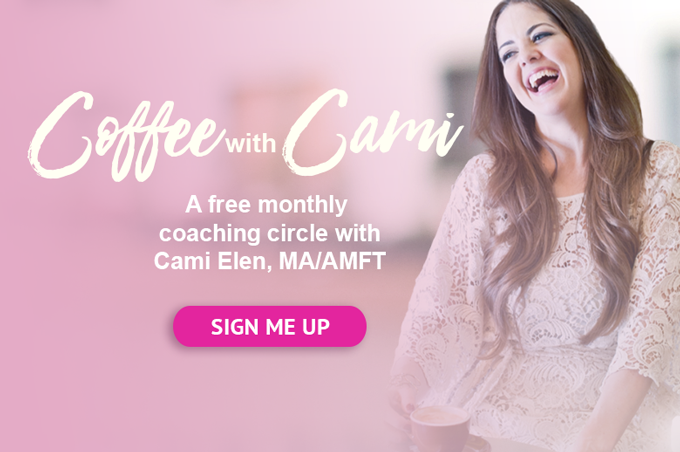 Coffee with Cami is a FREE, once-a-month Zoom Coaching Circle where I will share about my current dating journey, while providing group coaching as we all up-level our commitments to being visible and actively dating this year. This 60-minute call is intended to be a structure for women who want to create, not wait! We are not just going to be talking about love and relationships.
I will hold you accountable and support you as you move toward making your vision for love a reality. And the best part is this: at the end of the hour, we will all whip out our cell phones and… you guessed it, SWIPE for 10 minutes!! (If you are not on any dating apps, no worries. I'll send you a list of of the ones I recommend after you've signed up.)
If this is something that excites and interests you, all you have to do is sign up and take a short questionnaire so I can learn a little more about you, and the dating topics that
interest you most. Joining Coaching Circle is FREE so sign up here.
Our first group Coffee with Cami Coaching Circle is THIS SUNDAY, February 9th at 10:00 AM PST.
Space is limited, so if you want in secure your spot TODAY.
P.S. Is private coaching more your style? Click here to schedule a FREE 30-minute HELLO SESSION to find out how we can work together.