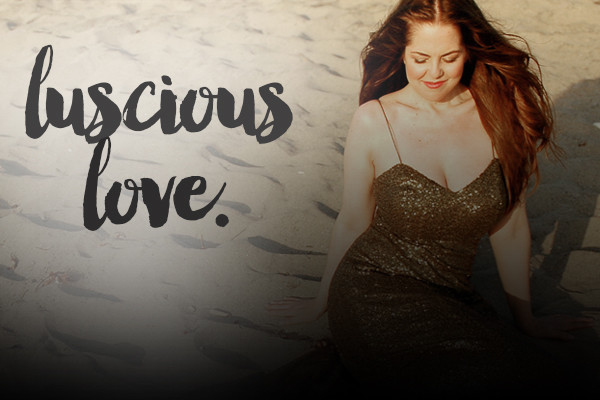 Hi, I'm Cami Elen and I'm a love and lifestyle coach.
I'm so excited today to be launching my brand new coaching website along with my free video series, Luscious Love.
So to kick things off, I invite you to join me in celebrating 29 days of love throughout February.
Yes, this is the month of Valentine's Day, but let's make it 29 days of love – let's make February a Love-a-pa-looza month. We're in a leap year, so let's leap into love together.
Let's start a love revolution and carry that love over and make it a full 366 days of love this leap year.
Together, let's celebrate the wins, the losses, new love, old love, healing from love, miracles in love and everything in between this month.
I'm going to get naked, metaphorically, and share my biggest mistakes in love so you don't have to make them. And if you already have, hell, let's toast to life, to love and to better days ahead.
I'm going to share tips about love, interview real life couples in my world who inspire me with their real-life love stories (warts and all), share images and quotes from iconic couples who inspire us all with their luscious love stories and more.
And to top it all off, with a cherry, I'd like to give you the gift of my free 4-video online course, Luscious Love, to help you create more love in all areas of your life. So whether you'd like to create love with friends, family, your community or with a romantic partner (or deepen a love relationship you're already in), buckle up and get ready for Love-a-pa-looza 2016.
Join me at lusciouslove.com and I will see you soon!!! Let's inspire great love together. MWAH!!!